Head of school weekly news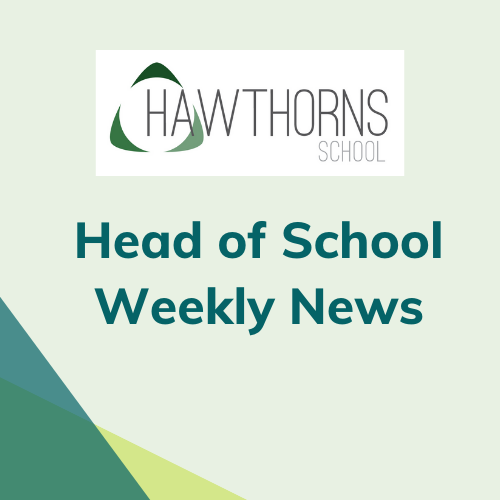 Hi Everyone, I hope you are keeping safe and well.
My week, as ever these days, has been dominated by COVID-related matters, especially the issues with testing. Meetings with the other Special School Heads in Tameside, with the Central Executive Team and Heads in the New Bridge Trust, with the Tameside Public Health team, with staff in school, and with our School Governors.
The rapidly rising infection rate in our part of the world is creating significant anxiety, and we all need to re-visit our procedures for trying to keep the spread of infection under control. The infection rate in Tameside in the last few days is the highest it has been at any point since March. This is spread across all parts of the borough rather than focused on a particular area, and the initial rise in infections among younger adults is now transferring into older age groups. Everyone needs to revisit and follow the guidance carefully again. We are constantly reviewing our protocols in school, and refining them. I hate having to nag everyone about the same things all of the time, but it is important at the moment that I continue to do so. Please keep washing hands regularly, maintain a sensible social distance, and self-isolate if you start to show COVID symptoms.
One thing you can help us with is following the protocols in our school. In an effort to speed things up a little in the morning, we are now asking parents to bring children up to classroom doors but to maintain social distancing as they do so. I know it is tempting to see your child into class and to chat with staff – these are natural social impulses that we would happily engage in normally – but these are unusual times and we need you to respect the protocols that are in place for the benefit of everyone. Please do not open school doors, nor enter the school at the moment. We have strict cleaning regimes in place, and these are compromised every time one person does not follow our procedures. Almost everyone is working with us on this and observing the systems in place – but it has to be everyone to be fully effective. Alternatively, we will have to revert back to the school gate drop-off, and the queues and long wait times, which will be no fun once the winter rains start.
I appreciate your understanding and co-operation with this, it helps us to remain open and to keep everyone safe.
For those of you who have children travelling on transport, we have created a separate entry/exit point where transport can drop off/pick up, one vehicle at a time. Familiar class staff transfer children from classroom to transport to keep children safe at all times.
I have also had a number of finance meetings this week, which I won't bore you with but we have made one decision that affects you all. In line with the decision we made last year to cancel charges for the daily snack for children, we will now stop charging parents for children's cookery classes in school. The children will still have their lessons as planned.
Tameside Council have been in touch this week regarding two matters they would like your participation in if possible. Firstly, they would like parents to join in their virtual meeting via Skype on Tuesday 29th September at 12.30pm where they intend to outline their ideas for resolving the lack of physical space issue here at Hawthorns. The demand for places is still far outstripping the space that is available at the moment. This is an opportunity for parents to learn what is being proposed for our school – it will affect all Hawthorns children in some way. I will send out the meeting link later next week so you can connect and join it if you so wish.
Tameside are also launching a survey next week to counsel your views and experiences of their SEND support services, which they would like to reform. This is your opportunity to have your say on something I know many of you are passionate about. The survey opens online on Monday on the Council's Local Offer Home page and will remain live for 3 weeks. Please take the opportunity to share your views to help Tameside improve their service for families with SEND children.
Finally, we hope to launch a new parent communication app at some point next week. This is in response to feedback we have received in the Trust from parents over communications. As with all changes involving technology we anticipate some teething problems, but please bear with us so we can ensure a more effective communication process in partnership with you.
It has been a busy week – time to pause for breath. Keep yourselves safe over the weekend.
Mr C